An 8 page supplement about the 'Creative Youth' published in the Irish Independent December 8th 2017.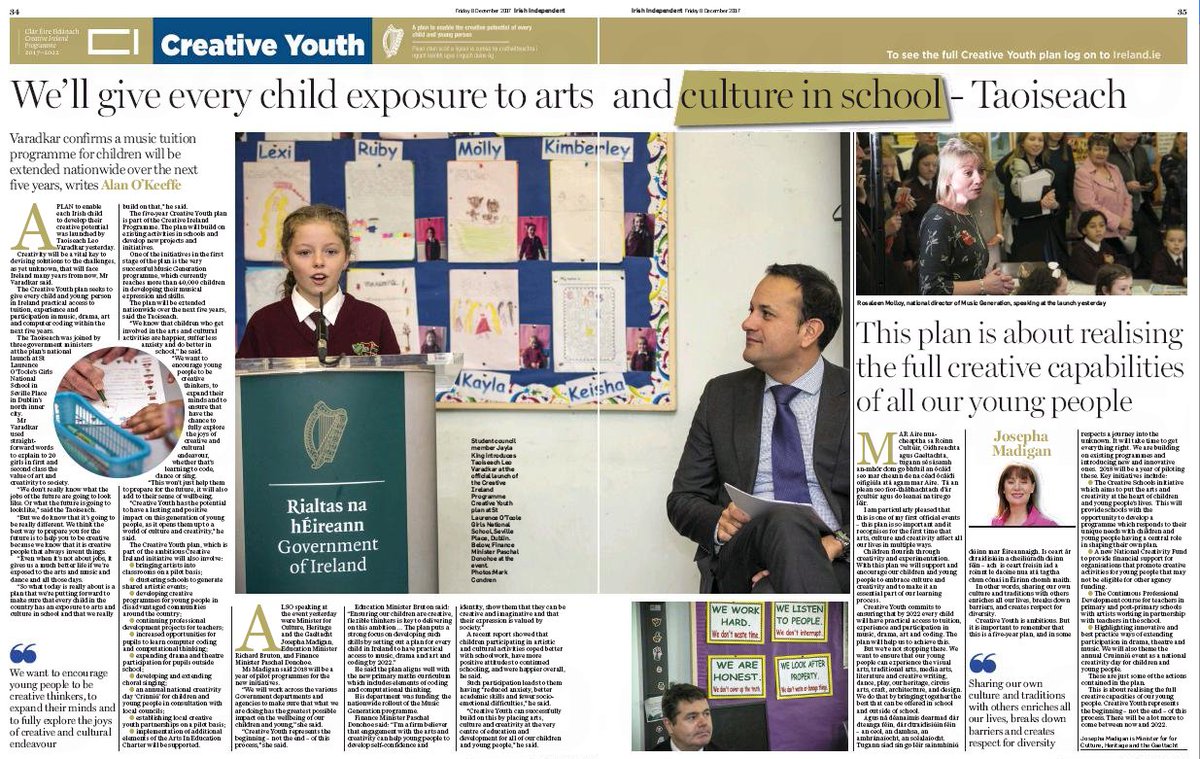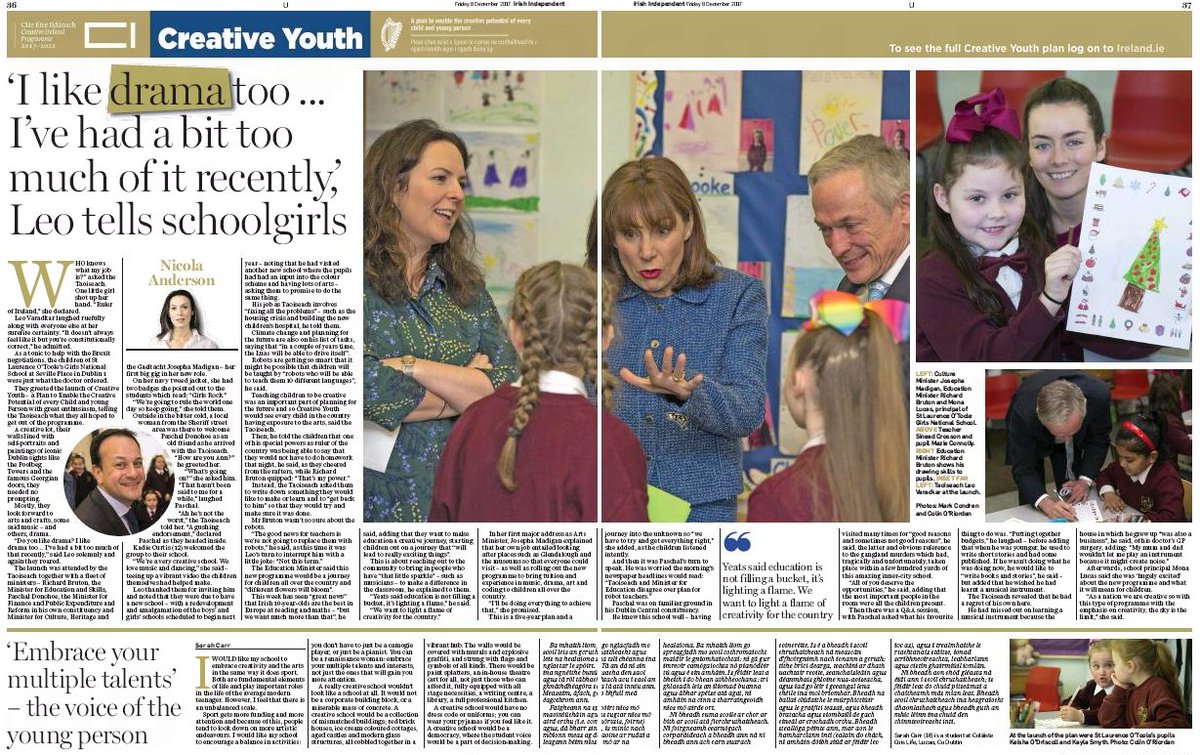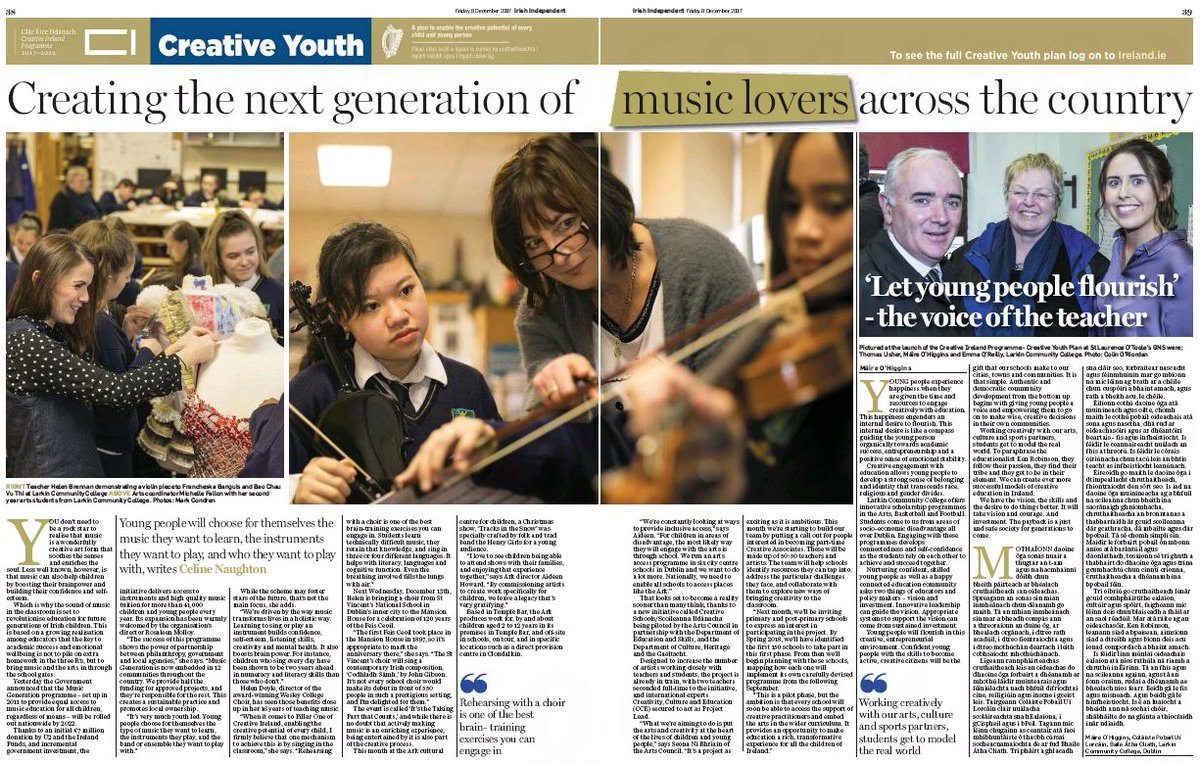 Minister for Arts says of the supplement on creative youth in the newspaper on 8 December 2017.
Josepha Madigan:No cost was incurred by my Department in the production of the supplement on creative youth in the newspaper on 8 December 2017 as referred to in the Question. The content, design, layout and print costs were all a matter for that publication.
The Irish Times published a 28 page supplement on Creative Ireland on 13 December 2017.
The cost of the supplement referred to in the question which issued on 13 December 2017 was €34,744. This funding came out of the Creative Ireland Programme budget under subhead A6 of my Department's Vote.
So incredible was it that they Department of Culture didn't pay for the Independent supplement, its the second time this question was
asked
.
Creative Ireland End of Year Report 2017
During 2017, Creative Youth – a plan to enable the creativity of every child and young person, was developed in partnership with the Department of Education and Skills, the Department of Children and Youth Affairs and the Arts Council. This was launched by An Taoiseach, Minister Donohoe, Minister Bruton and Minister Madigan on 6 December 2017 in St Laurence O'Toole's Girls National School, Seville Place, Dublin 1
The
Department of Education didn't pay for
it not did the or the
Department of Children
nor the Arts Council or Creative Ireland itself [I asked them].
Not even the Department of the Taoiseach
Government marketing for arts programme 'promoted Fine Gael'
Ellen Coyne March 14 2018
Creative Ireland